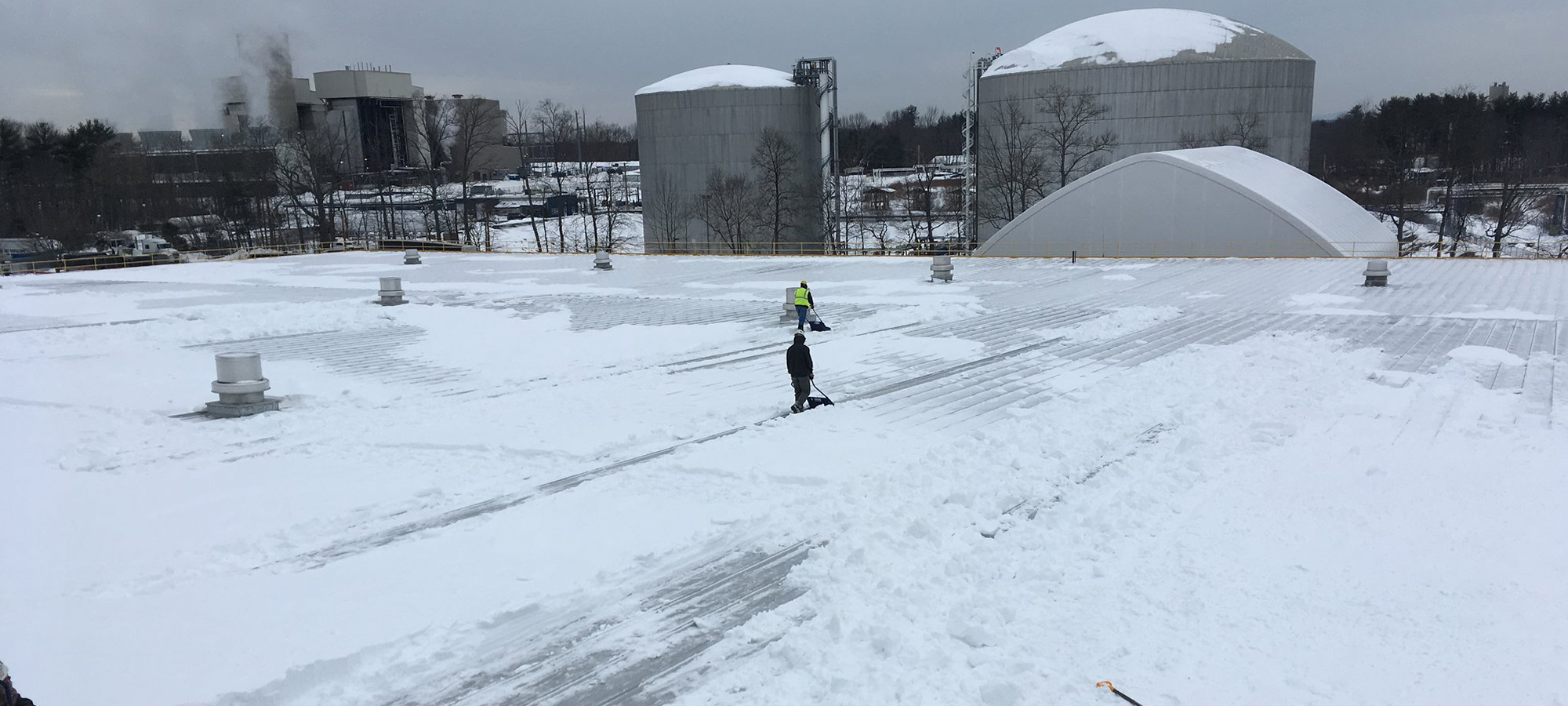 Understanding Roof Snow Loading with Predictive Monitoring Technologies
You want the best protection for your business when it comes to snow building up on your roof. At Safe Roof Systems, we've built a name for ourselves by pursuing the latest solutions to keep owners informed and help them act sooner to save time, money, and property. As a leader in snow predictive monitoring technologies, we have the tools and skills to deliver results for you.
But what is predictive monitoring? In essence, we use specially-designed sensors, 24/7 support, and complex programming to figure out when snow puts pressure on your roof, how close that pressure it to causing a problem, and when you need to take action -- all before potential damage occurs.

Looking Forward
Being able to look ahead matters in both safety and business. When it comes to snow, the ability to predict problems before they happen can be the difference between a quick call for removal services and a catastrophic cave-in that disrupts operations for weeks. With our predictive monitor technologies, you get peace of mind knowing that top-notch tools and well-trained professionals are always looking out for your roof's health. Get the protection your property needs and the level of personalized service you deserve by choosing SRS's predictive monitoring solutions today.