Know When & Where to Act
The First Name in Roof Monitoring Technology
An Innovative & Revolutionary Roof Snow Alarm System
Did you know that 89% of winter-time building failures in North America are caused by excessive snow and ice accumulation? Even well-designed buildings can struggle under the weight of dense, wet snow—and many property owners and managers don't notice the signs until it's too late. By the time you see the warning signs of strain, your roof may already be in desperate need of repair.

At Safe Roof Systems (SRS), we provide a better solution than guesswork or overpaying for frequent snow removal. Our team leverages modern technology to deliver a reliable roof snow alarm system that allows you to manage and adapt your snow removal plans effectively and in real-time. The level of danger to your property changes as quickly as the weather--you need a partner who keeps you up to date at all times. Depend on SRS technology to:

Cut Snow Removal Costs in Half
Provide 24/7 Automatic Monitoring
Send Real-Time Email Notifications
Defend Against Roof Failure & Collapse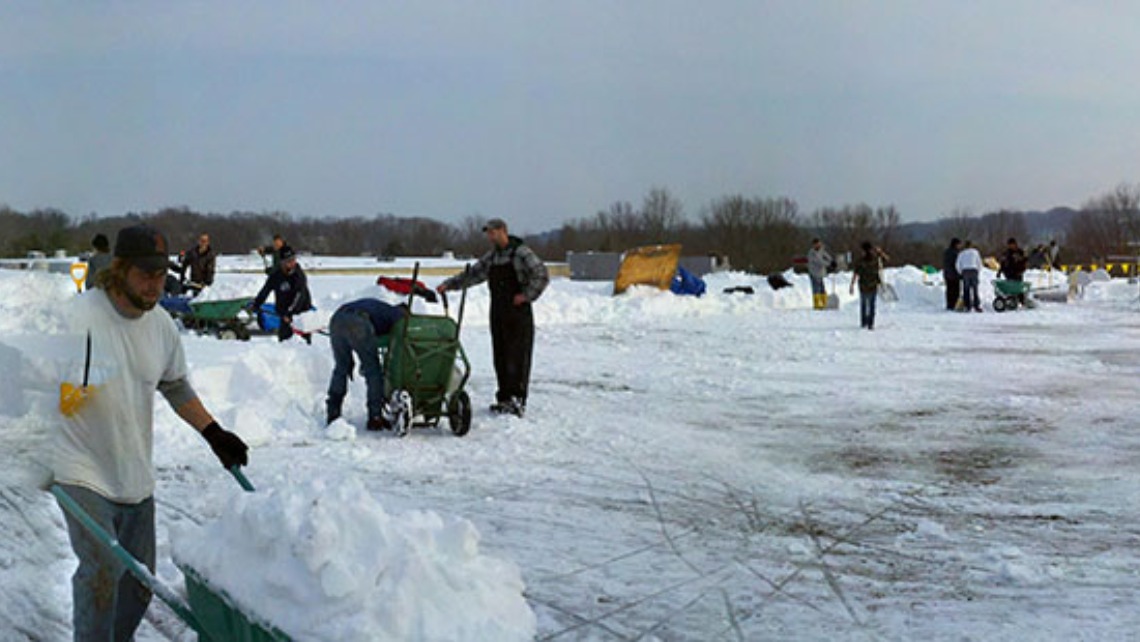 Deflection Monitoring Technology
Our industry-leading system relies on Deflection Monitoring, preferred by engineering experts, and considered the most dependable & trustworthy method for measuring roof loads. To implement the system, our team installs special sensors that align with the mid-span of roof-joist bays. These sensors activate as the pressure on your roof grows, based on a personalized limit that we calibrate specifically for your building. Instead of wondering how much your roof can take, our system provides you with advanced warning and the time to plan a cost-effective solution. Contact us today to invest in high-tech snow safety.
For over 20 years, American and Canadian property owners have turned to SRS to build and design systems to detect snow-related roof deflection. SRS offers a technically accurate and safe method to measure and monitor roof loads. We're proud to be an industry leader and innovator when it comes to roof monitoring technology.

Sports Arenas
Public Buildings
Schools
Distribution Centers
Data Centers
Warehouses

Learn more about our roof monitoring system.
Across the country, structural damage from roof snow buildup causes millions of dollars of damage every year. Therefore, it is imperative for property owners and managers to have a dependable roof snow alarm system. Contact us today to go through your options for preventing snow-related structural damage from occurring on your property.
Monday - Friday, 8:00 a.m. - 4:00 p.m.
24/7 Email Contact